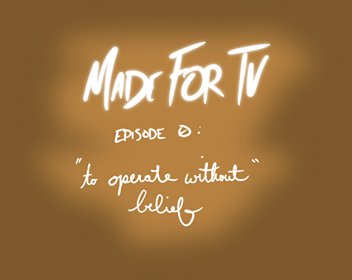 to operate without belief
i made this game over the course of approximately 3 days with 2 goals at the front of my mind.
to get more familiar with bitsy as a game development tool
to answer the question "what would it look like if renown experimental//art rock band xiu xiu made a video game" to the best of my capabilities
specifically this 3 day bender was deeply inspired by the single "Get Up" from the 2017 LP "FORGET" which is available here for purchase from Polyvinyl Records.
you can also watch the music video below for context.
pitch:
twenty-something elliot assists lifelong friend ********* in participating in a psychology study which is met with mixed results.
CONTENT WARNING
if you are familiar with the discography of xiu xiu, you know that they make very personal//intense music to the point where it can get uncomfortable for the listener. as such, this game too touches on some sensitive topics primarily of death but also of unhealthy relationships. take this into account before playing
thanks for checking this out - i genuinely appreciate it & hope you're able to get something from it too, whatever that may be - whoever you may be.