ephemera of evalynn cott
a submission for "forge jam IX"
pitch:
it's 30,000 years into the future and as far as art school is concerned, the more things change, the more things stay the same. you take on the role of evalynn cott, a creative twenty-something with severe motivational problems; the end of the semester has rolled around and wouldn't you know it, you're late on turning in a few things! how long will it take you to muster up the courage to send off those dreaded "so sorry, but a few things came up - here you go!" type of emails?
this is a story about trying to maintain your mental health and as such - has the potential to get dark in spots. be advised before playing.
the developers:
ashley weymers ~ art, design & writing
spencer baughman ~ programming, writing, music & design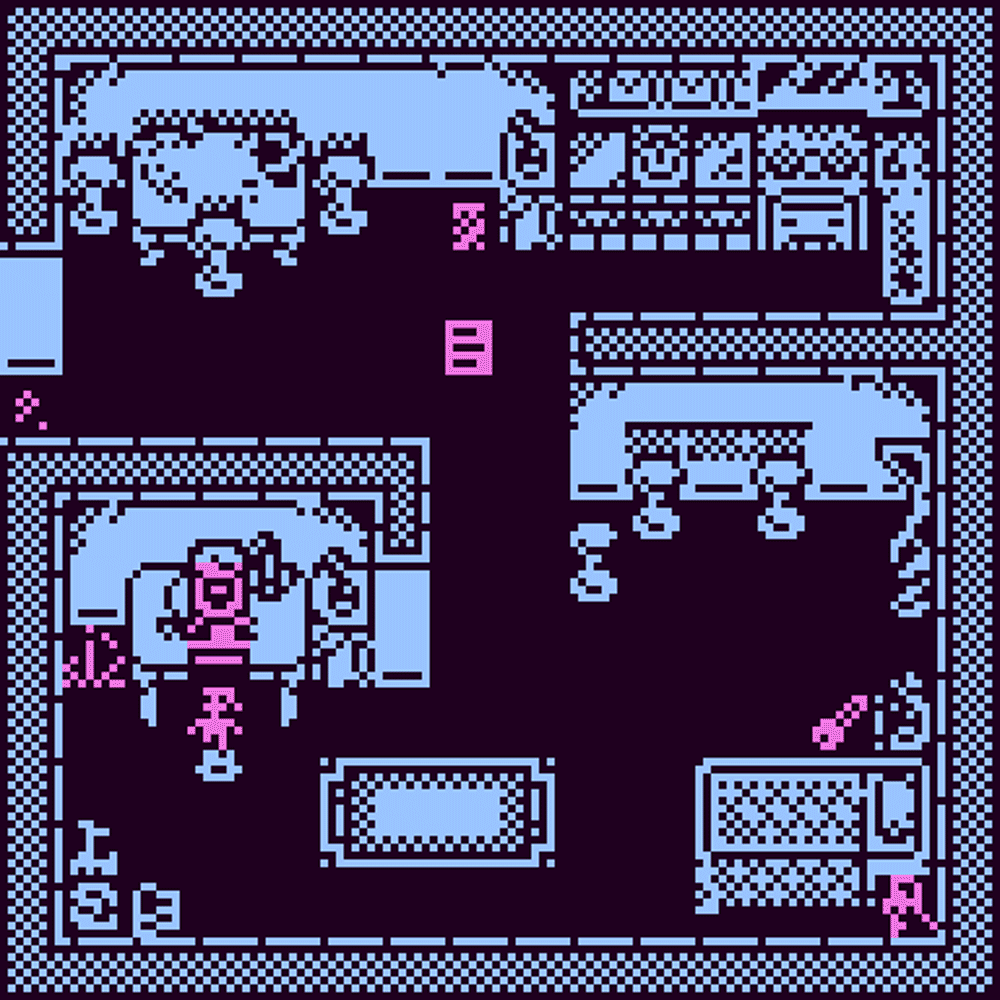 a very special thanks & acknowledgements to:
jon brion
charles thompson iv
otis jackson jr.
will toledo
| | |
| --- | --- |
| Status | In development |
| Platforms | HTML5 |
| Rating | |
| Authors | attempting entertainment, Flicker Fire Den |
| Genre | Adventure, Interactive Fiction |
| Made with | Bitsy |
| Tags | 2D, Bitsy, DRM Free, Episodic, Pixel Art, Retro, Short, Singleplayer, Story Rich |
Comments
Log in with itch.io to leave a comment.
Oh I stumbled upon this game right after spending 32 hours awake trying to do the assignments for art school that i didn't do when i had to lol
are there controls other than the arrow buttons? i got stuck. not sure if something is supposed to happen in the sculpture room but i've run out of pink things to interact with. instructions unclear Q_Q

arrow buttons are the only controls for the game! and i'll give you a hint, if you've ran out things to interact with, return to your dorm. hope it helps a little :3
That was fun and relatable. Being an art school dropout I 100% understand what it's like. Good work!
heya rly liked the game, thank u!
love the dialogue, and the simple controls make the story super engaging! love it
Going through something like that right now. Take care